In January 2003, news reached us from Argentina of the death of their silver medal winning swimmer in the 100 metres in the Berlin Olympics, Jeanette Campbell. In a touching email, Jeanette's son, Roberto wrote:

"Dear Stephanie:

We deeply regret to inform you that our mother, Jeannette Campbell de Peper, passed away on January 15th. Would you please let Anita Tedder know this sad news. We would also like to thank you both for including her in your wonderful book " A Proper Spectacle".

Best regards, her children
Ines Peper, Susie Peper de Cavanagh and Roberto Peper."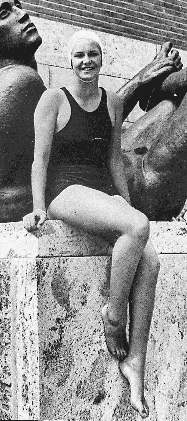 Jeanette Campbell was the only woman to compete for Argentina in the Berlin Olympics of 1936 and, throughout her life, was a wonderful ambassador for the sportswomen of Argentina.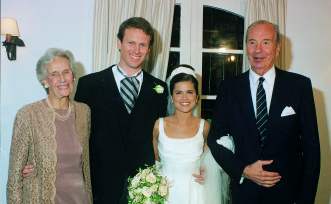 Jeanette caused a huge shock at the Berlin Games by upsetting the form book when her second place deprived the awesome Dutch squad of their predicted clean sweep.
Our thoughts are with her family.